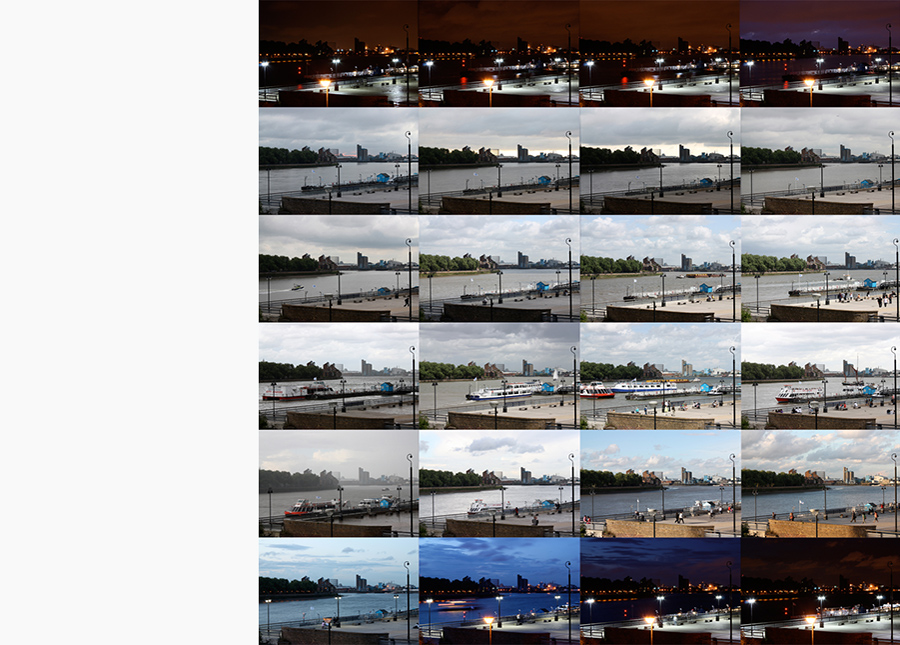 A Day in The Life is part of Seven Sails curated by Pat Law. Law gave seven visual artists, writers, poets and musicians notes from a series of short voyages on the west coast of Scotland aboard a Loch Fyne Skiff sailing boat.

The participating artists all lived and worked in countries bordering northern seas. Each artist responded to the different voyage material and those responses in turn were passed onto another seven artists and so on, for a total of seven phases involving 49 artists.

I was invited to be part of Sail 2 and was given a composition response by sound artist Mattie Fould. To me, it evoked sounds of a city waking, becoming busy and then going to sleep again. I spent 24 hours in a fixed spot from which I observed and photographed the River Thames in Greenwich, charting the change in light, weather, rise and fall of the river, the comings and goings of people and boats. My work was then passed on to Scottish poet Magi Gibson and took on a new life of its own. All responses were exhibited online, as well as presented at StAnza, St Andrews in 2010 and Magnus Conference, Orkney in 2011.