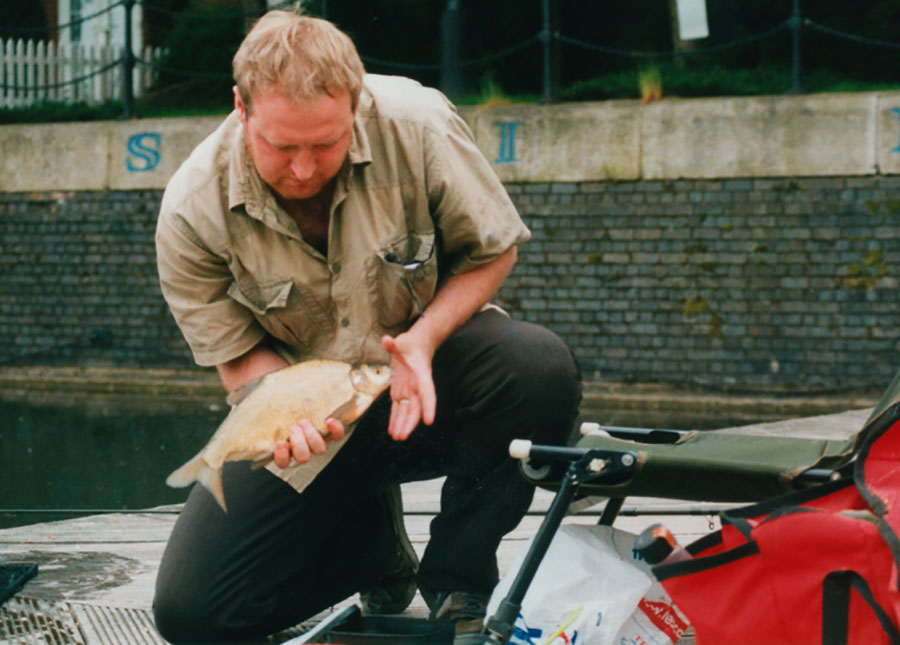 In 2003 I was selected to curate 1ST Out, an annual award in which five graduates from the North West were asked to make temporary site-specific works as part of the Irwell Sculpture Trail. Five artists – Sue Bates, Lee Patterson, Brian Percival, Max Rawlins and Sue Scowcroft – researched and made work in Salford around the Ordsall area. They worked with local individuals and groups to produce temporary work that responded to this very close-knit community.

Sue Bates worked with five women from a social centre for the elderly. During her weekly meetings with the women she recorded their personal stories about the area. Fragments of these reflections were selected by the women and then written on windows which Bates had covered with face powder. This temporary work could then be viewed through compact mirrors that the artist gave out. Lee Patterson broadcast live sounds created by the suspension wires of the iconic Lowry Bridge as the public walked across the bridge. Brian Percival collected stories from members of Ordsall Angling Club during his appointment as artist-in-residence there. Max Rawlings worked with local school children to collect discarded materials in streets and parks to create temporary largescale geometric arrangements of the materials. Sue Scowcroft produced a series of commemorative plaques responding to nominations from Ordsall residents of local individuals that they wished to see celebrated in their community.

In addition to my role as curator, I mentored each of the artists on wider professional practice issues as part of the 1ST Out programme.